Silent Art Auction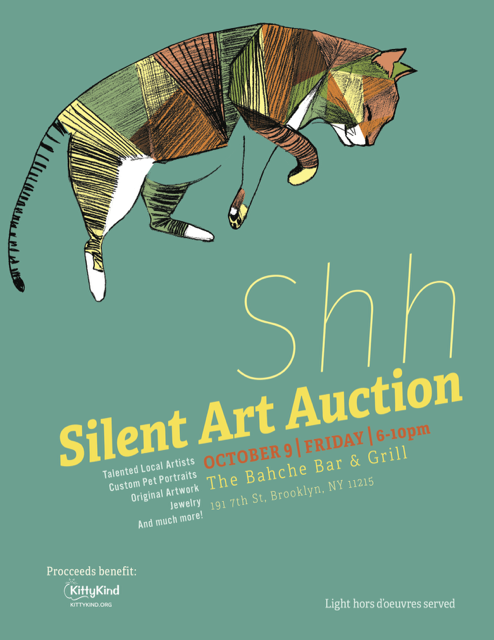 KittyKind's 2015 Silent Art Auction will be held on October 9th at The Bahche Bar and Grill from 6 – 10pm.
There will be a wide range of pieces at all price levels, including paintings, drawings, custom pet portraits, limited edition prints, sculpture and high-end crafts. Pieces have been donated by incredible artists, like Jennie Livingston, the filmmaker behind the groundbreaking documentary Paris Is Burning, National Book Award winning poet Mark Doty, who is providing an autographed book of pet stories, and up-and-coming neon sculptor Savannah King, who creates dazzling three-dimensional works in light.
The proceeds from this auction directly benefit KittyKind and allow us to save more cats, so please come and support us.
Pre-register at http://goo.gl/forms/eDC7LISOQk to get your anonymous bidding number now and skip the registration line at the event!